As satellite technologies continue to improve, Citizens remains on the forefront. Exede (formerly WildBlue) is designed to host one million subscribers. Exede has 10 times more throughput than satellite Internet service, which translates into more faster speeds and better service.
All our Exede12 plans are super fast.
Choose a plan that's right for you.
Up to
12 Mbps
downstream
Up to 3 Mbps upstream
Light

Great for staying connected with friends and family via email, social media, video chats, or just browsing the web.

More

Enjoy everything listed under Plan 1. Good for connecting
families with multiple computers

Most

Good for enjoying movies more frequently, sharing larger numbers
of photos, and uploading files.
Not sure how much data you need? Try the package selector!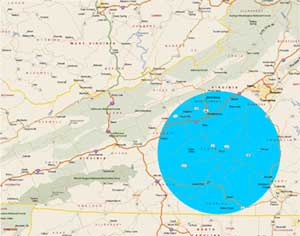 Install and Service Area
Installation and service of Exede equipment outside service area includes an additional $30 for each 30 minutes of travel time outside of radius.
Already have Exede?
Click here to check your useage.
Service is not available in all areas. Minimum 24 month commitment. One-time set-up fee of $149.99 and $9.99/month equipment lease fee plus monthly service fees and taxes apply. Non-standard installations may result in additional charges. Equipment must be returned upon cancellation of service to avoid unreturned equipment fees. Requires a clear view of the southern sky. Actual speeds will vary. Use of the Exede Broadband service is subject to data transmission limits measured on a monthly basis as described in ViaSat's Data Allowance Policy and Exede Acceptable Use Policy. Offer may be changed or withdrawn at any time. © 2011 ViaSat, Inc. Exede is a service mark of ViaSat, Inc.

Exede Plan Details
Equipment Lease Fee
$9.99 per month or $349.99 $219.99 prepaid lifetime lease fee on special for a limited time!
One-time Account Setup Fee
$149.99
Professional Installation
Free
Pole Mount Installation
$99
Contract Term
View the Customer Agreement
24 months
Upgrade your existing WildBlue Internet service today. Get new equipment, professional installation, and experience download speeds up to 12Mbps*
Call Citizens today!
(540) 745-2111 or (276) 637-6485
or email us at exede@citizens.coop
24/7 Exede Customer Support 1-888-559-5850